May 05, 2023
RSA Conference in San Francisco, this year held April 24-27, is one of biggest and most anticipated cybersecurity events of the year, and for DarkOwl specifically, that is no exception. The DarkOwl team plans and plans and looks forward to RSA each year; to see friendly and new faces alike, hear the latest trends, news and innovations in cybersecurity, share our latest product updates and offerings, and of course have some fun around San Francisco. The team was happy to have a booth on the show floor, host a customer dinner on Tuesday night and have a private meeting space around the corner from Moscone Center to hold one-to-one meetings with prospects, partners and clients.
"Stronger Together"
The RSA Conference slogan, "Where the World Talks Security" is the perfect quick elevator pitch for what happens each year at RSA – thousands of security professionals from around the globe gather together to hear and discuss new and leading perspectives, innovation and best practices. The most memorable RSA moments can be found on their website here.
The theme of RSA this year was "Stronger Together." The cybersecurity space is often very competitive, with so many amazing products and solutions in the space, this is inevitable. However, given the geopolitical landscape, the ever-growing increase in digital reliance and increases in cybercriminal activity and creativity, trust and learning from eachother is more important that ever. The opportunity to meet end-users, thought leaders and security teams face to face and build relationships helps combat this perceived sense of competition – we are all in this together.
DarkOwl Highlights
Representing the DarkOwl team, we had several executive team members, sales reps, customer success managers, and analysts present manning the booth and holding private one-to-one meetings. Of note, DarkOwl Co-Founder and CEO, Mark Turnage, Co-Founder and CFO, Russell Cohen, and CBO, Alison Halland, all noted that this was the busiest RSA in DarkOwl's history in terms of quality meetings and conversations being set up prior to the show. Hoping follow up is just as successful! Sales Representatives, Chris Brown and Magnus Svärd were happy to report a very busy show floor, finally feeling like RSAC is "back to normal."
The DarkOwl team remained busy over the three days manning the booth, meeting new prospects and showcasing our industry leading darknet platform, Vision UI, which allows users to search and monitor the most comprehensive darknet dataset. With many current clients present, the DarkOwl team was able to spend time understanding how we can best optimize and elevate our current partnerships and how we can continue to provide the most value as their darknet data provider, focusing on continuing to build up our customer relationships, building trust, and working together!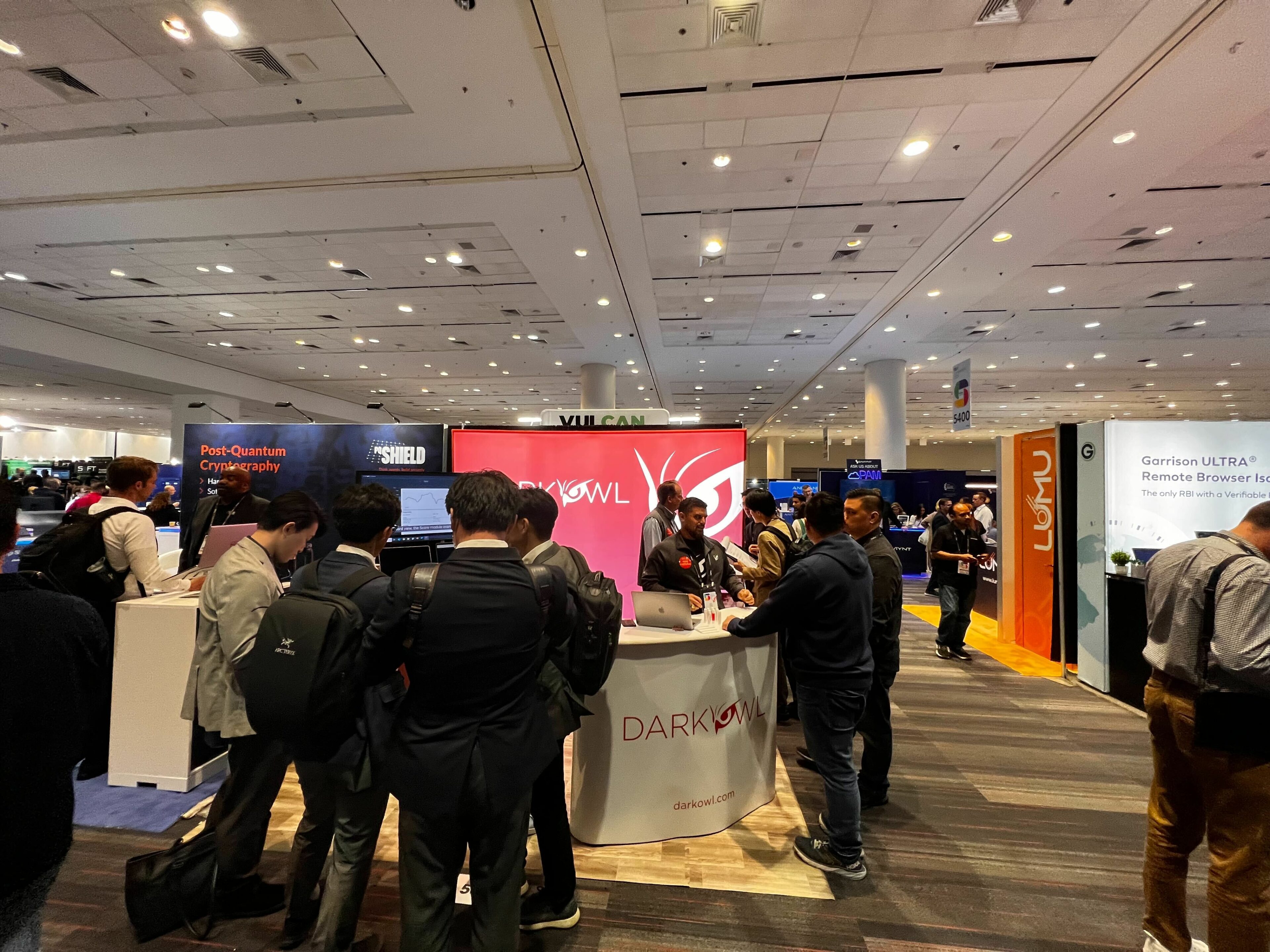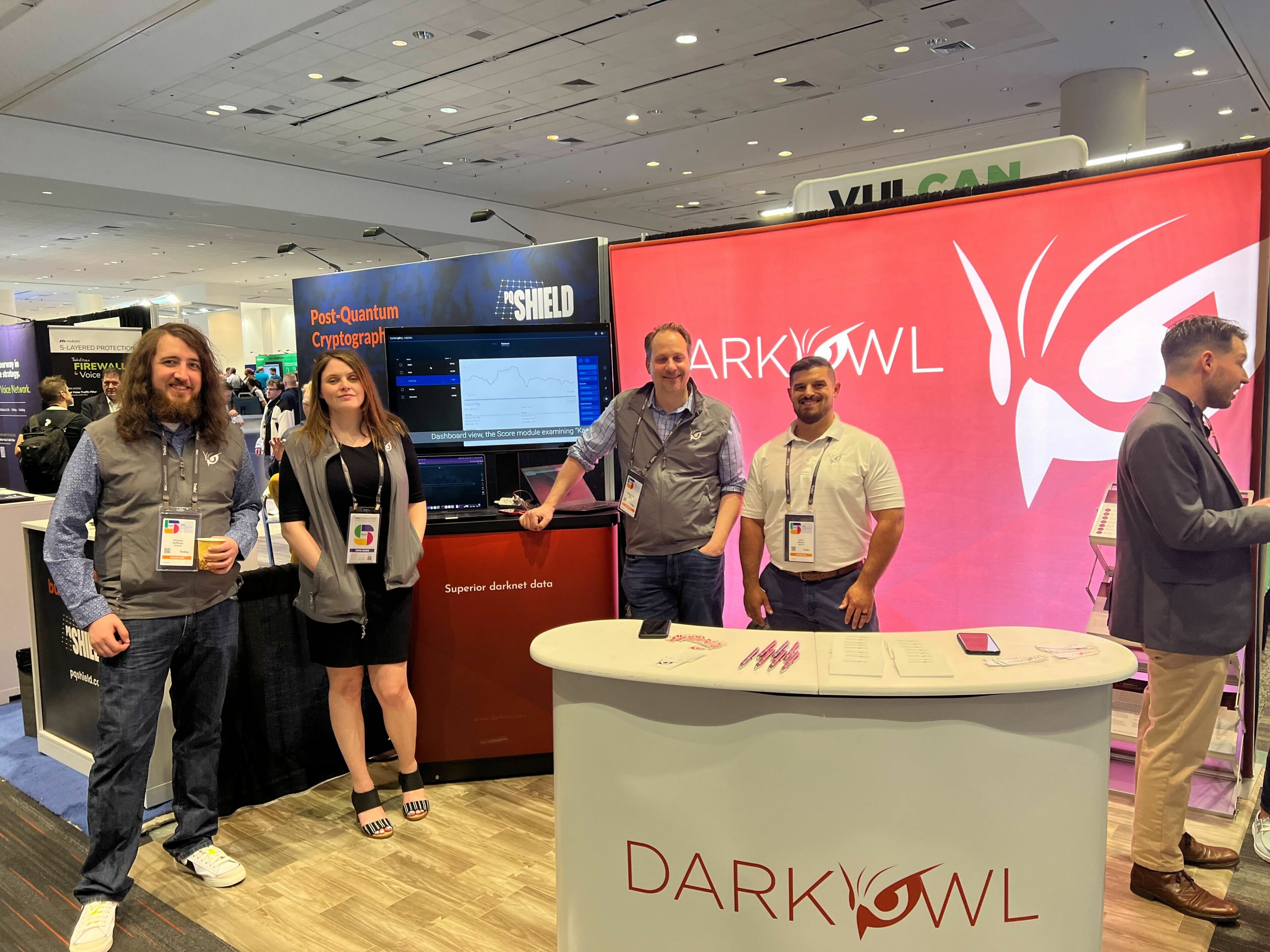 In anticipation of RSA, our product and data teams were hard at work getting new features and new product ready to launch and showcase in time for the show, and the team was happy to share some of these highlights at the booth:
A new monitoring product—DarkSonar—which is designed to be predictive of cyberattacks. In an analysis of over 250 companies that suffered from cyberattacks, their DarkSonar signal was elevated nearly 75% of the time months prior to the attack.
A new darknet threat actor lexicon and database, covering almost 1,000 known threat actors, and providing information for these actors; and
A new feature on VisionUI that allows searching and tracking Telegram users by username across over 2,000 channels.
RSA provided the perfect environment to not only gather feedback from current customers and partners on their current products but also garner feedback on recently launched features and DarkSonar in particular. We are happy to report lots of positive feedback and are excited to have those follow up conversations!
DarkSonar 101
With cyberattacks increasingly on the rise, organizations need better intelligence to safeguard themselves, employees and customers from incidents such as data breaches and ransomware attacks. This rise in illicit cyber activity only increases the need to protect against and determine the likelihood of these attacks.
Research shows that most cyber incidents stem from a threat actor gaining initial access through a compromised set of credentials. Many of these attacks result in substantial costs including an organizations' time and money, as well as long term effects such as loss of reputation— not to mention the potential effects on their clients and their employees.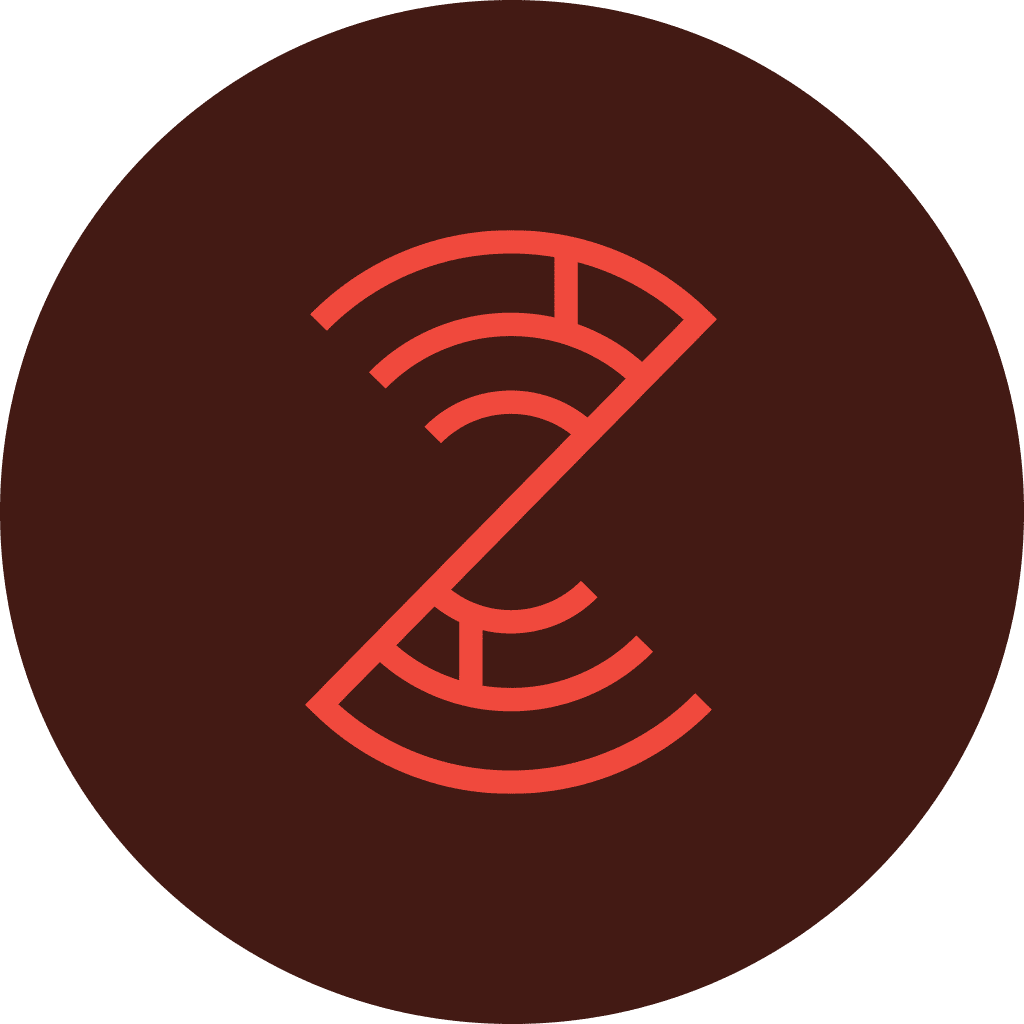 DarkSonar is a relative risk rating that considers the nature, extent and severity of credential leakage on the darknet to provide a company with a signal that acts as a measurement for a company's exposure.
DarkSonar enables companies to model risk, understand their weaknesses and anticipate potential cyber incidents. In turn, organizations are able to take mitigating actions to protect themselves from loss of data, profits, and brand reputation.
To learn more about DarkSonar, check out our datasheet.
---
Didn't get a chance to meet with our executive team at RSA? Contact us to set up some time to chat!