October 24, 2023

Last week, DarkOwl participated in OsmosisCon, an Open Source Intelligence Skills-building Conference, in New Orleans, LA. The annual, training-oriented event is comprised of workshops and classes to earn Continuing Education Credits (CEUs) lead by industry leaders focusing on the latest in OSINT and SOCMINT tools. In addition, the exhibiting companies provide real world examples of industry standard products and services, allowing attendees to either advance their own research or find a solution for their company.
The networking and consulting opportunities at OsmosisCon are incredibly valuable for anyone in the OSINT space – whether you participate in the pre-event workshops and presentations, speak during the networking events or via the virtual conference platform. Sessions this year dove into a wide range of topics including open source techniques and skills related to exposing fraud, utilizing artificial intelligence, currents and future threats, identifying unknown users, and more.
The Osmosis Institute's mission is "to educate and train cyber intelligence investigators, researchers, reporters, and analysts on OSINT and SOCMINT techniques and best practices." Their statement continues to say, "to that end, we seek to foster professional growth in our community. We strive to inform professionals on how to protect personal privacy data and abide by national and international laws and ethics standards." OsmosisCon allows them to put this mission into practice and in its 9th year has continued to grow and bring hundreds of cyber intelligence analysts together.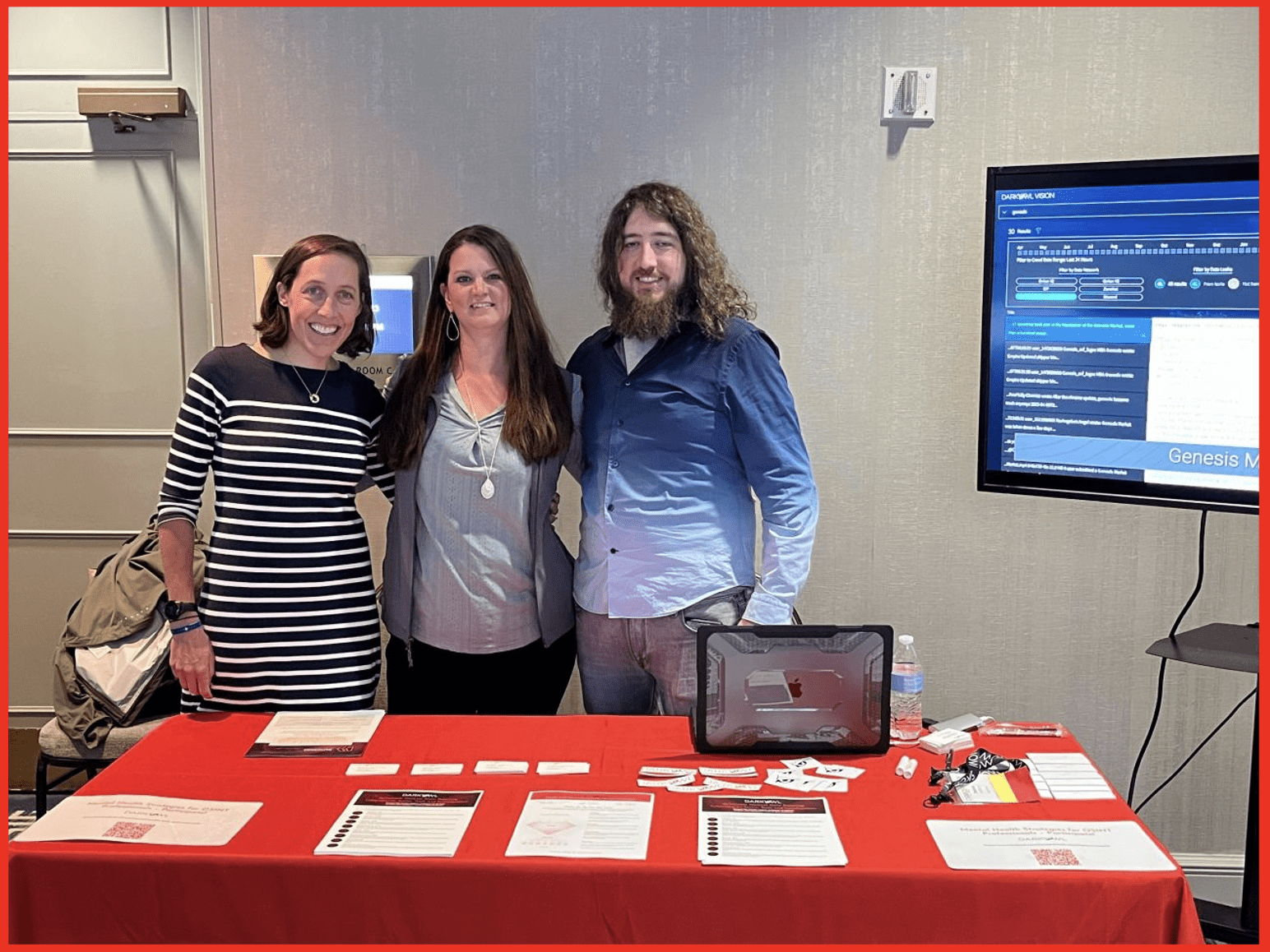 Representing DarkOwl at OsmosisCon this year was Alison Halland, Chief Business Officer, Caryn Farino, Director of Client Engagement, and Damian Hoffman, Product Engineer and Data Analyst, based out of DarkOwl's headquarters in Denver. 
Leading up the kick off of the conference, Damian presented, "Finding Actionable Intelligence in Dark Web Data for OSINT Investigations," focused on how the dark web is an essential source of information for OSINT investigations across a wide variety of use cases. Showcasing DarkOwl Vision, his talk reviewed some of the considerations that should be taken when using dark web data, how the data can provide value for investigators, and offered DarkOwl's perspective on the techniques and tools needed to maximize the utility of dark web data. The team was happy to report that this was a packed presentation with standing room only!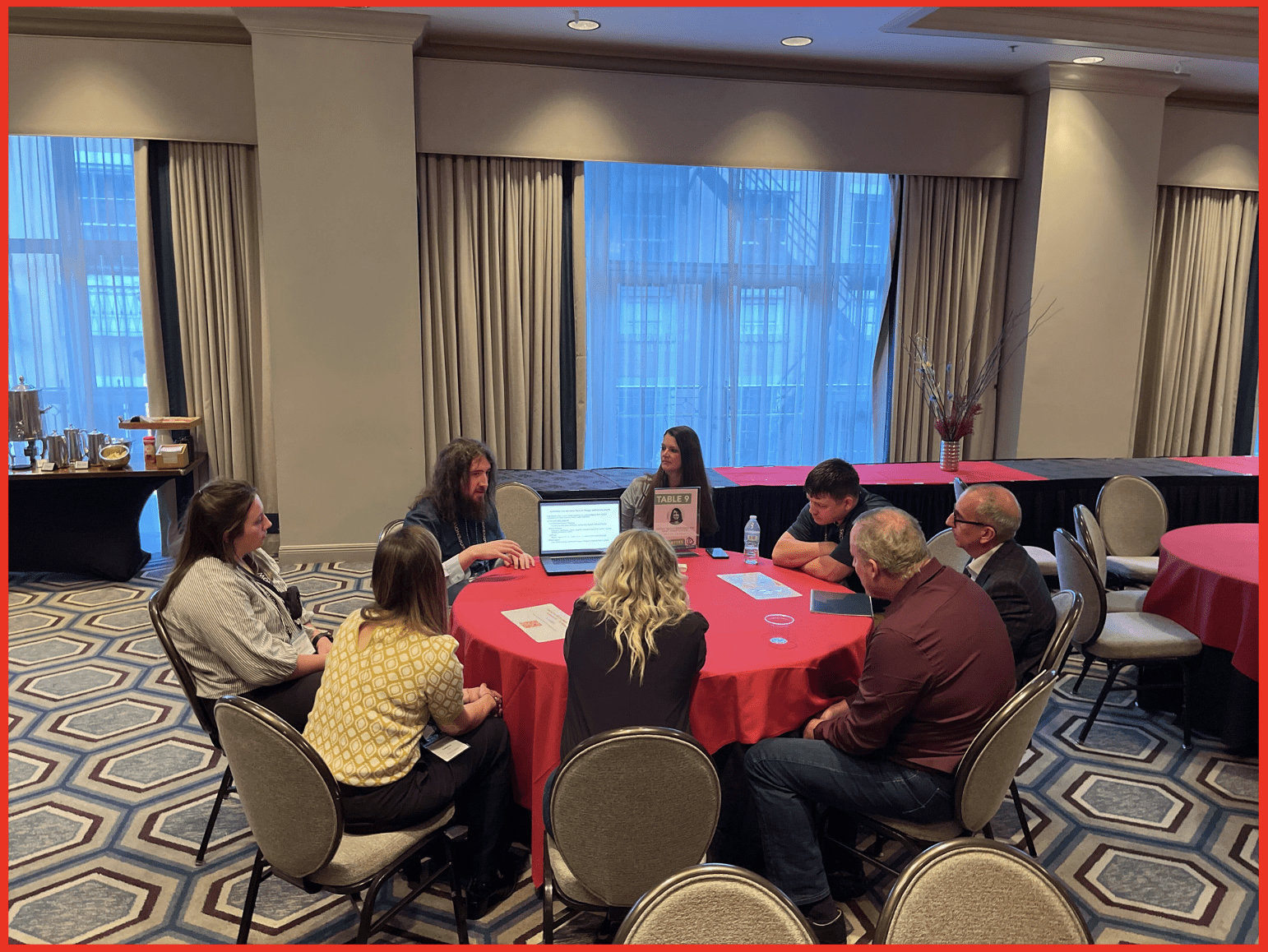 During the conference, Damian also participated in the Bits & Bytes Speed Networking Session. During these roundtable discussions, presenters and attendees were able to sit with industry specialists to discuss quick compact tips in their area of expertise and engage in discussion. Each table presenter prepared and hosted discussion on a different topic. Damian's topic "Mental Health Strategies for OSINT Investigators" is a crowd-sourced, data driven project aimed at collecting, validating, categorizing, and distributing mental health strategies freely for the OSINT community. Researchers on this project aim to collect Strategies (specific actions, behaviors, or modifications of belief that will lessen the negative impacts of vicarious trauma when exposed to distressing content) from a wide variety of OSINT practitioners and validate their effectiveness using empirical evidence. More about the research project can be found here and you can submit your strategies here.
In addition to presenting and manning the DarkOwl tabletop, the team was able to meet with many current customers. Attending OsmosisCon is invaluable for face-to-face time to build and maintain relationships. Being able to meet with clients in person provides a great opportunity to share new product features, features in development, gather product feedback, and keep up to date with the latest trends.
DarkOwl looks forward to OsmosisCon 2024 and hope to see both familiar and new faces in Las Vegas!
---