July 21, 2023
The DarkOwl team had a busy week all over the world last week, from the Washington DC area to India. Alison Halland, Chief Business Officer of DarkOwl, kicked off the week with our first ever hands-on training of DarkOwl Vision and ended the week by attending AFCEA/INSA Intelligence and National Security Summit in National Harbor, MD. Meanwhile, Mark Turnage, CEO of DarkOwl, attended the G-20 Conference on the "Crime and Security in the Age of NFTs, AI, and Metaverse" under the G20 in Gurugram, Haryana, India. This blog highlights those events and key takeaways and summarises each.

On Wednesday, Alison hosted "Explore the Darknet with DarkOwl" at the Carahsoft headquarters in Reston, VA. Attendees got access to DarkOwl Vision and got to conduct hands-on searches during a Scavenger Hunt. DarkOwl's industry leading Vision UI provides access to the largest commercially available database of darknet content in the world, without having to access the darknet directly, so you can take action to prevent potentially devastating cybersecurity incidents. After an afternoon of learning about the darknet and diving into it, attendees enjoyed networking during happy hour. The team is excited to do more of these intimate in-person trainings, make sure you don't miss the invite to our next one!
The Intelligence and National Security Summit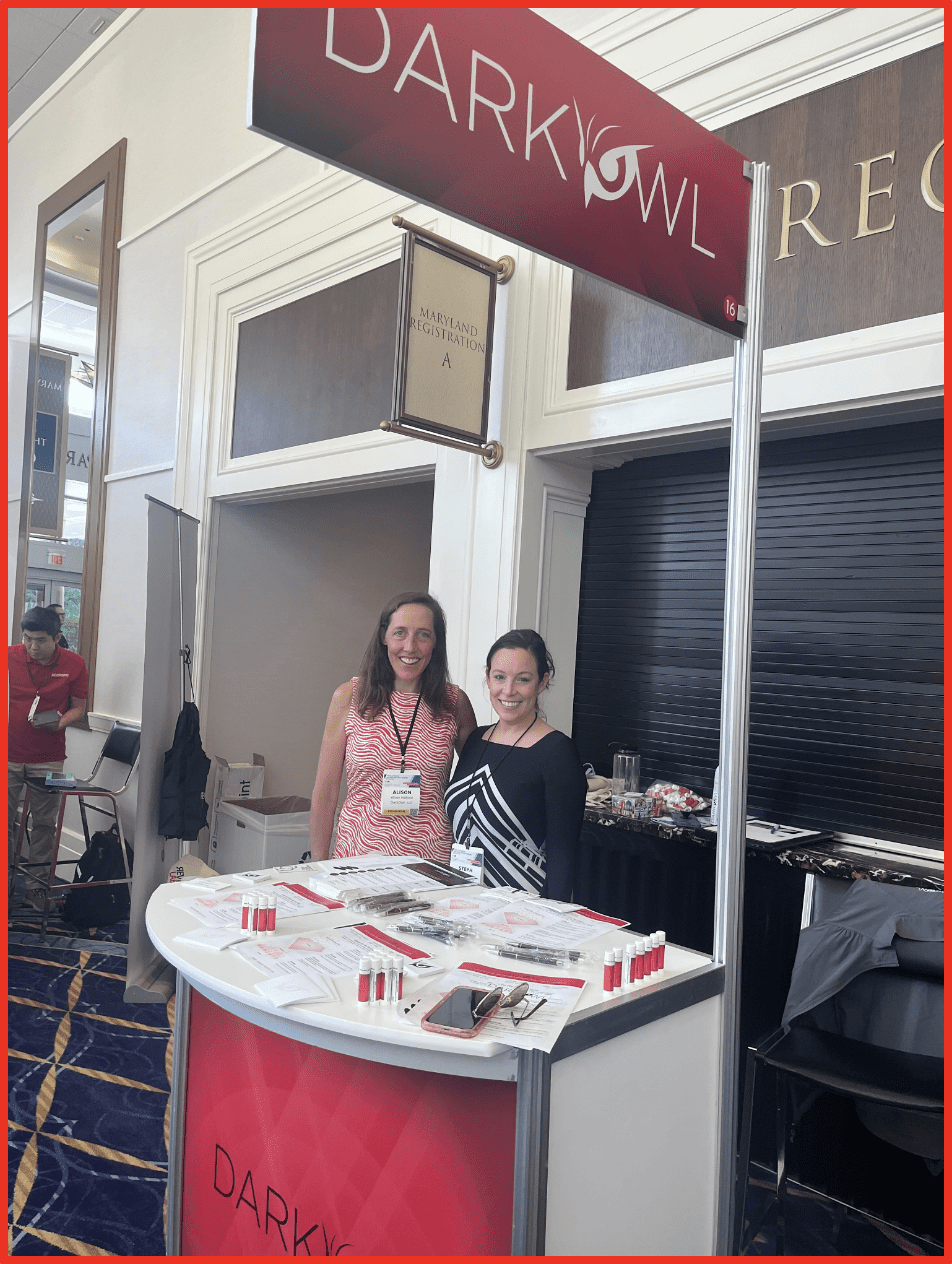 Alison and Steph Shample represented the DarkOwl team at the Intelligence and National Security Summit on Thursday and Friday. The event describes themselves as "the nation's premiere conference for unclassified dialogue between U.S. Government intelligence agencies and their industry and academic partners," and was celebrating their 10 year anniversary this year. In addition to the exhibit hall, attendees could participate in a number of speaking session and breakout sessions. During the plenary sessions, top agency and military intelligence leaders discussed strategic intelligence challenges, military intelligence priorities, and the state of the community, and during the breakout sessions, senior executives, technology experts, and thought leaders explored some of the most pressing issues facing the community. Speakers included leaders from the Federal Bureau of Investigation, the Defense Intelligence Agency, Defense Innovation Unit, US Navy, U.S. Space Force and many more.
Due to the layer of anonymity it provides, the darknet is often a hub for illegal activity. However, investigating crime on the darknet and deep web poses technical challenges, including the fact that darknet sites are continually coming on and offline with pages vanishing from one minute to the next. The technology DarkOwl leverages to scrape and index hidden digital undergrounds are key to the mission of obtaining proactive situational awareness for protection of the nation's security initiatives. DarkOwl Vision UI provides a user-friendly interface with powerful querying capabilities to search, monitor, and create alerts for critical information. DarkOwl Vision has been used to support local and federal police investigations, as well as work done in intelligence/fusion centers and federal agencies to uncover human trafficking, opioid selling, terrorism, security issues, and other illegal activity, making it the perfect tool for this audience to be able to dive into.
The DarkOwl team was able to meet with several clients at the event, including Siren and OSINT Combine. You can read about our partnerships here. Being able to connect with current clients is always a huge plus when attending events and hearing feedback, brainstorming new ideas, and connecting with new members in person is invaluable.
G-20 Summit: Crime and Security in the Age of NFTs, AI, and Metaverse
The group of 20 (G-20) is comprised of 19 countries (Argentina, Australia, Brazil, Canada, China, France, Germany, India, Indonesia, Italy, Japan, Republic of Korea, Mexico, Russia, Saudi Arabia, South Africa, Turkey, United Kingdom, and the United States) and the European Union. Together these countries represent 85% of the global GDP and about 66% of the global population.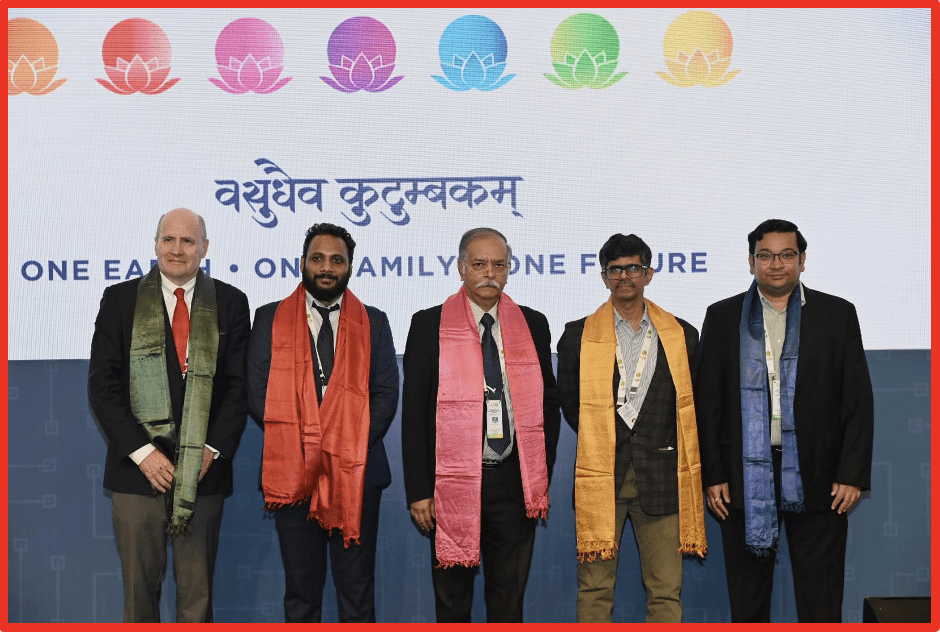 On Friday, Mark Turnage, CEO and Co-Founder of DarkOwl, presented on "Connecting the Dots on the Darknet: Darknet and Cryptocurrency." This presentation covers the use of cryptocurrency (crypto) as it is used on the deep and dark web (DDW), as well as nascent efforts to regulate the cryptocurrency markets and transactions. On dark web marketplaces and forums, which sell everything from drugs and weapons to the latest malware and data leaks, the currency of choice for transactions — due to what cyber actors espouse is the provided anonymity — is crypto. Most common is Bitcoin, but DDW markets are accepting more currencies such as Ethereum, Monero, Litecoin, and Zcash, among others. Cyber actors generally feel that Bitcoin has become less anonymous as global entities move to regulate Bitcoin and follow financial transactions and state this as the reason they are using other cryptocurrencies. Regulatory efforts towards cryptocurrencies vary greatly by nation, but standard Know Your Customer (KYC) and Anti-Money Laundering (AML) policies are common, agnostic of country or entity efforts to regulate crypto transactions. Efforts to change from crypto into more traditional cash, known as "fiat", are also analyzed from a regulatory standpoint.
Other speakers covered topics such as internet governance, security digital public infrastructure, the Metaverse and digital ownership, challenges of AI, and information and communication technologies. An official overview of the conference can be found in the Chair's Summary.
---
Interested in meeting with the DarkOwl team? See where we are around the world the rest of the year here.