October 28, 2022

Last week, DarkOwl participated in OsmosisCon, an Open Source Intelligence Skills-building Conference, in Tampa, FL. The annual, training-oriented event is comprised of workshops and classes to earn Continuing Education Credits (CEUs) lead by industry leaders focusing on the latest in OSINT and SOCMINT tools. In addition, the exhibiting companies provide real world examples of industry standard products and services, allowing attendees to either advance their own research or find a solution for their company.
The networking and consulting opportunities at OsmosisCon are incredibly valuable for anyone in the OSINT space – whether you participate in the pre-event workshops and presentations, speak during the networking events or via the virtual conference platform. Sessions this year covered a wide range of OSINT topics, including artificial intelligence threats, identifying unknown users on social media, foreign searching practices, countering sex trafficking, OSINT methodology, digital data, and more.
The Osmosis Institute's mission is "to educate and train cyber intelligence investigators, researchers, reporters, and analysts on OSINT and SOCMINT techniques and best practices." Their statement continues to say, "to that end, we seek to foster professional growth in our community. We strive to inform professionals on how to protect personal privacy data and abide by national and international laws and ethics standards." OsmosisCon allows them to put this mission into practice and in its 8th year has continued to grow and bring hundreds of cyber intelligence analysts together.
Representing DarkOwl at OsmosisCon was Steve O'Rourke, Account Executive, and Damian Hoffman, Product Engineer and Data Analyst, based out of DarkOwl's headquarters in Denver.
DarkOwl was one of the first to present at the conference, in what was described as a highly-attended well received session. Damian's presentation, "Finding Actionable Intelligence in Dark Web Data for OSINT Investigations," focused on how the dark web is an essential source of information for OSINT investigations across a wide variety of use cases. His talk reviewed some of the considerations that should be taken when using dark web data, how the data can provide value for investigators, and offered DarkOwl's perspective on the techniques and tools needed to maximize the utility of dark web data.
"This is my second year attending OsmosisCon and we find it to have a great balance between training and education, networking and getting feedback on our product. It is also nice to see so many clients present! I know many attendees share the same sentiment when I say that I am excited for next year's event in New Orleans and to see this conference continue to grow in attendee turn out and presence," shared Steve.
DarkOwl looks forward to OsmosisCon 2023 and hope to see both familiar and new faces in New Orleans!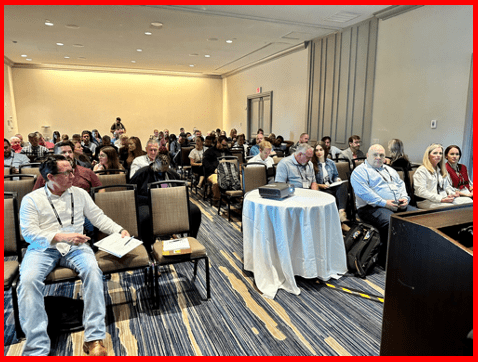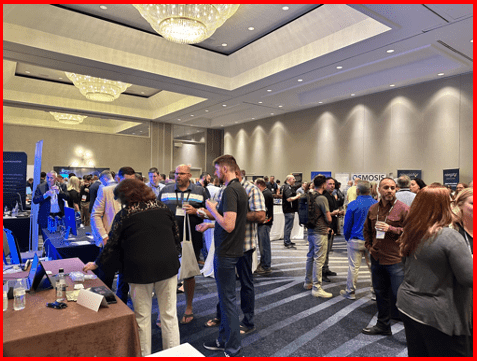 DarkOwl looks forward to continuing their presence at OsmosisCon. You can see what conferences we will be attending coming up and request time to chat with us.