September 15, 2023
Last week, DarkOwl participated in the well-regarded law enforcement conference: ISS World Asia. The annual, training-oriented event describes itself as "the world's largest gathering of Regional Law Enforcement, Intelligence and Homeland Security Analysts, Telecoms as well as Financial Crime Investigators responsible for Cyber Crime Investigation, Electronic Surveillance and Intelligence Gathering."
ISS World events (DarkOwl will be at ISS World Latin America in Panama City in a couple weeks – meet us there!) focus on the latest in cyber tools and methodologies specifically for law enforcement, public safety, government and private sector intelligence communities. The first full day of ISS events are dedicated to training and in-depth sessions. Trainings and topics covered throughout the event include how to use cyber to combat drug trafficking, cyber money laundering, human trafficking, terrorism and other nefarious activity that occurs all across the internet.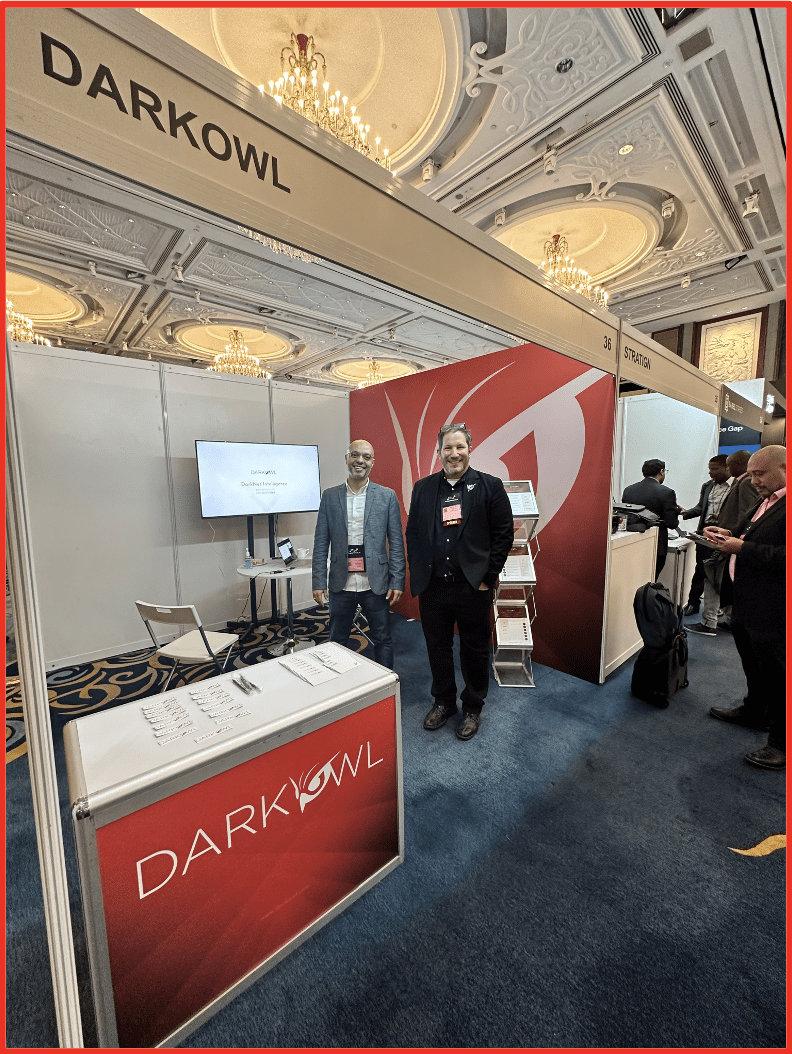 Representing DarkOwl at this year's show was David Alley, CEO of DarkOwl FZE based in Dubai. While at ISS World in Singapore, David lead a seminar on Darknet Intelligence Discovery and Collection, where he demonstrated the importance of darknet data in cyber investigations highlighting the use of DarkOwl Vision UI, and how threat actors on the darknet are evolving in their use of new tools and methodologies. Vision UI is the industry leading platform for analysts to simply, safely, and comprehensively search darknet data. Investigating crime on the darknet and deep web poses technical challenges to law enforcement, including the fact that darknet sites are continually coming on and offline with pages vanishing from one minute to the next. Vision provides a user-friendly interface with powerful querying capabilities to search, monitor, and create alerts for critical information without having to access the darknet directly. Investigators are able to search and compile evidence about persons or subjects of interest, including usernames, aliases, chatroom activity and other potentially incriminating information, and use that data to compile evidence and solve complex crimes. Countries represented at David's presentation included Malaysia, Bangladesh, Indonesia, Australia, Kenya, Vietnam, and more.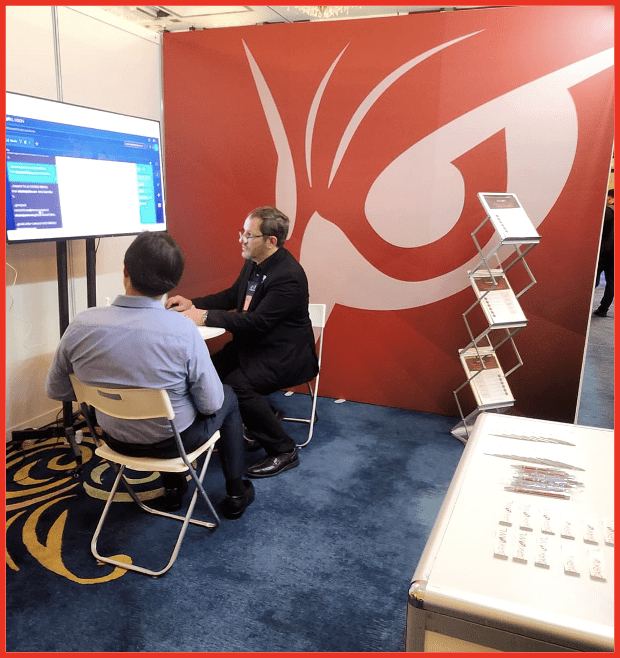 In addition to presenting, David was able to meet with many current customers, partners, and prospects. Attending events is invaluable for face-to-face time, as expressed by David, "these events are excellent for maintaining and building relationships. We had visitors from Singapore, Malaysia, Bangladesh, Indonesia, Australia, Kenya, Vietnam, Kuwait, Saudi Arabia, Estonia, Brunei, Azerbaijan, and Estonia at our booth." Connecting with cybersecurity professionals from around the world and hearing the latest trends, concerns and challenges that they are facing is a huge benefit of ISS shows. Being able to meet with clients provides a great opportunity to share new product features, features in development, gather product feedback, and keep up to date with the latest trends. DarkOwl looks forward to continuing our presence at ISS World events as part of our ongoing initiative to support the global law enforcement community in their efforts to police illegal and nefarious activity on the darknet. 
---
Interested in learning how DarkOwl can help your cyber investigations? Get in touch.