March 10, 2023
Last week, DarkOwl participated in ISS World Middle East & Africa in Dubai, UAE. ISS World Middle East & Africa describes itself as "the world's largest gathering of Regional Law Enforcement, Intelligence and Homeland Security Analysts, Telecoms as well as Financial Crime Investigators responsible for Cyber Crime Investigation, Electronic Surveillance and Intelligence Gathering," making it the ideal event for DarkOwl to grow our international presence, build relationships in person and spread the importance of darknet data to the international intelligence and law enforcement communities.
ISS World takes pride in focusing on education and training covering the areas of law enforcement, public safety, and government and private sector intelligence communities, with a full day dedicated to solely seminars led by law enforcement officers and Ph.D. Scientists. Talks throughout the event cover topics ranging from how to use cyber intelligence to combat drug trafficking, cyber money laundering, human trafficking, terrorism and other illicit activities.
Representing DarkOwl at ISS World Middle East was David Alley, CEO of DarkOwl FZE based in Dubai and Damian Hoffman, Product Engineer and Data Analyst out of DarkOwl's headquarters in Denver, CO.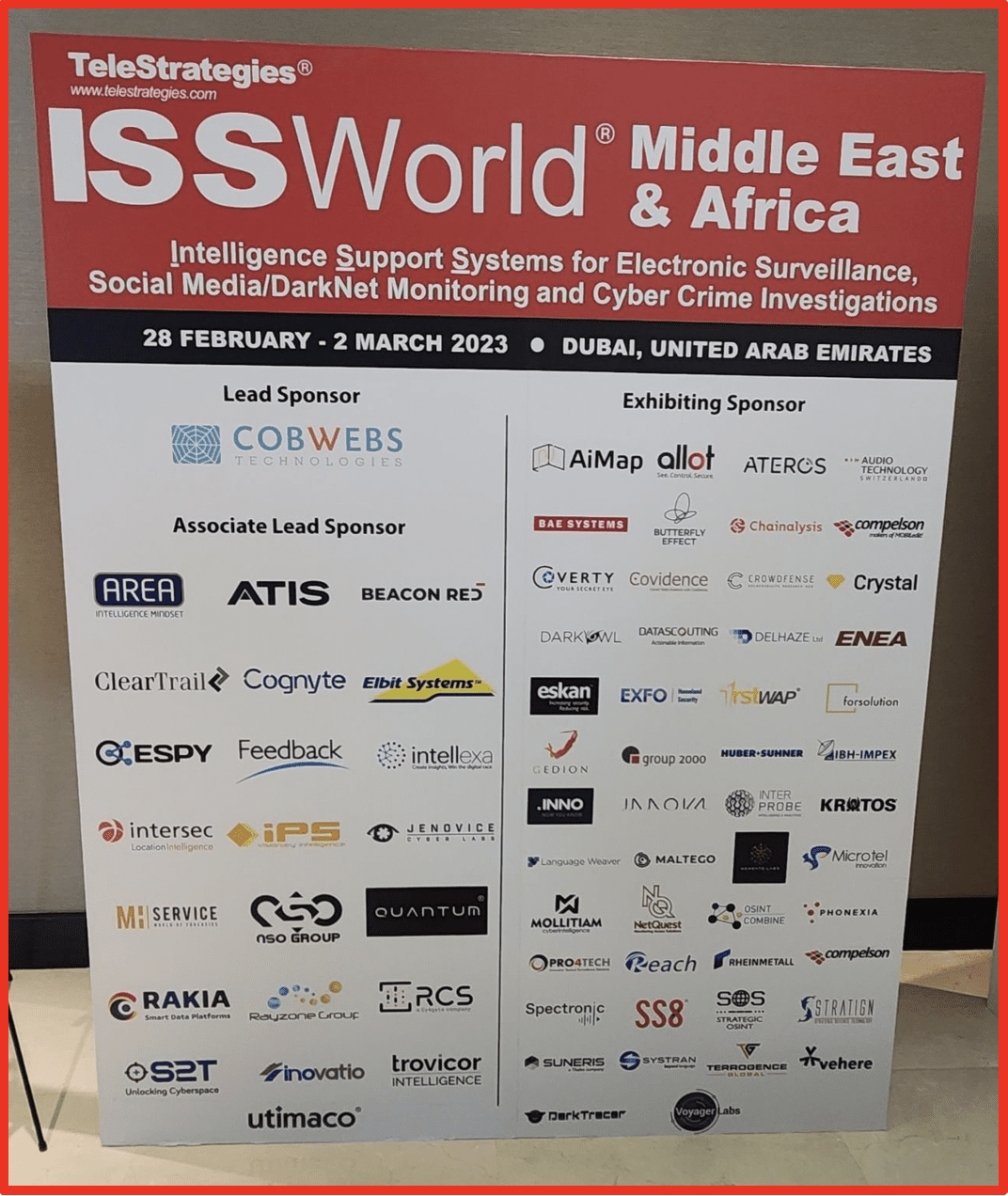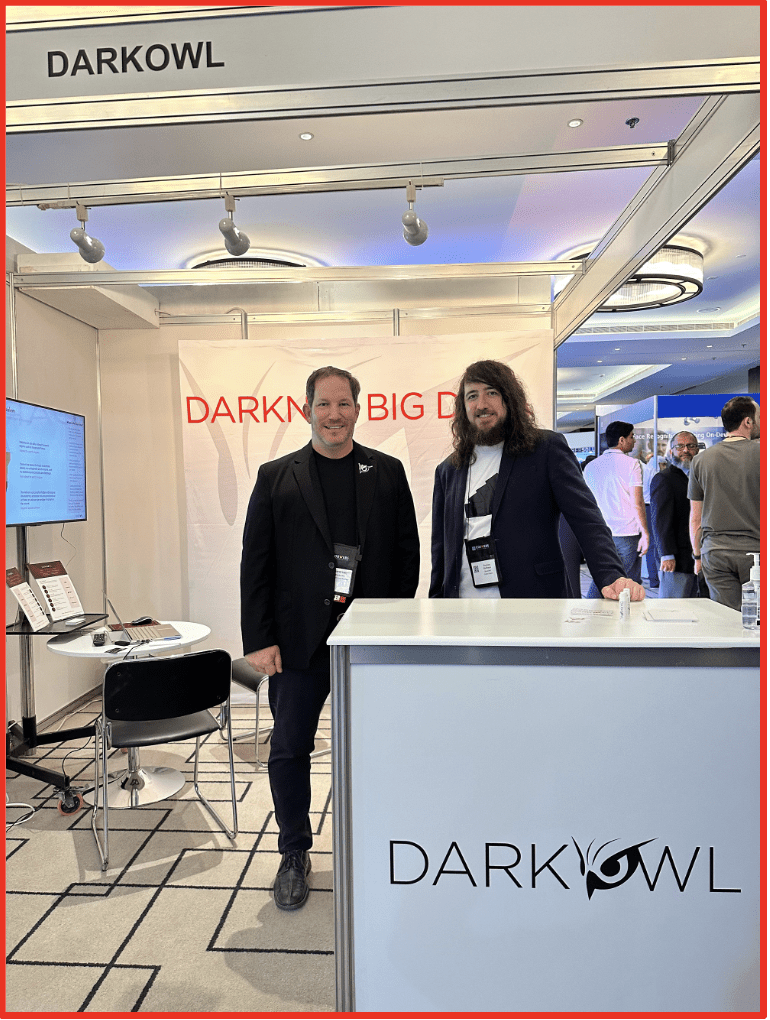 Networking with cybersecurity professionals from around the world and connecting face to face is one of the true benefits of this show. David and Damian had people from United Arab Emirates, Qatar, Jordan, Egypt, Iraq, Morocco, Turkey, Latvia, Lithuania, Azerbaijan, Romania, Ukraine, Pakistan, India, Bangladesh, Indonesia, Malaysia, China, United States, Spain, UK, Germany, Italy, Ireland, Israel, Uganda, Rwanda, Tanzania, South Africa, Angola, Kenya, Zambia, and Australia all visit the DarkOwl booth. International shows demonstrate that cyber security is a global problem, no company and no government is immune to the potential risks associated with the world going truly digital. Damian Hoffman noted that there were "nonstop conversations all day;" covering how DarkOwl data relates specifically to cryptocurrency addresses, Telegram, ransomware groups, stealer logs, data integration and more. The quality of conversations and questions shows that darknet is a top concern amongst the security and intelligence communities.
Live Demonstration of DarkOwl Vision: Darknet Intelligence Discovery and Collection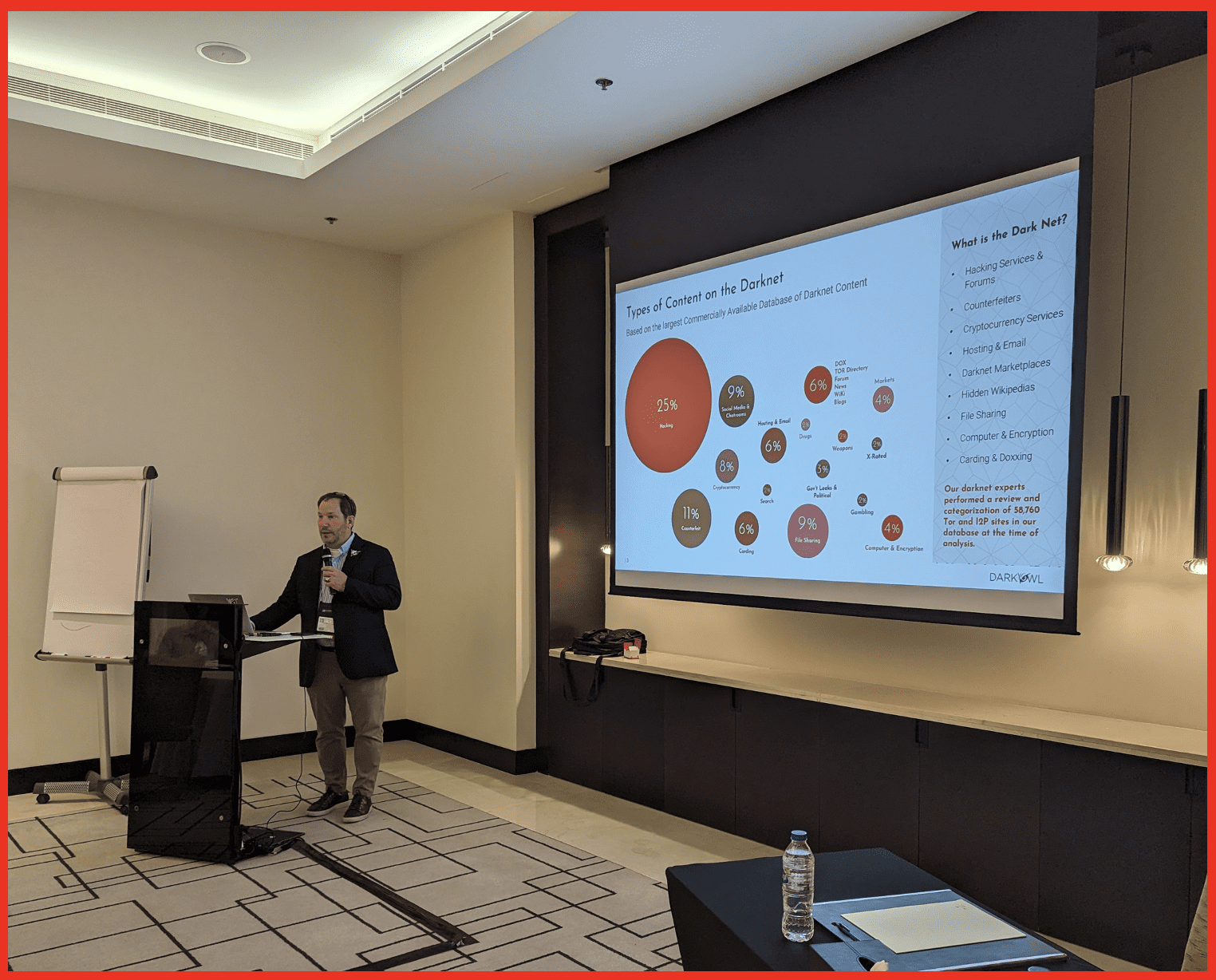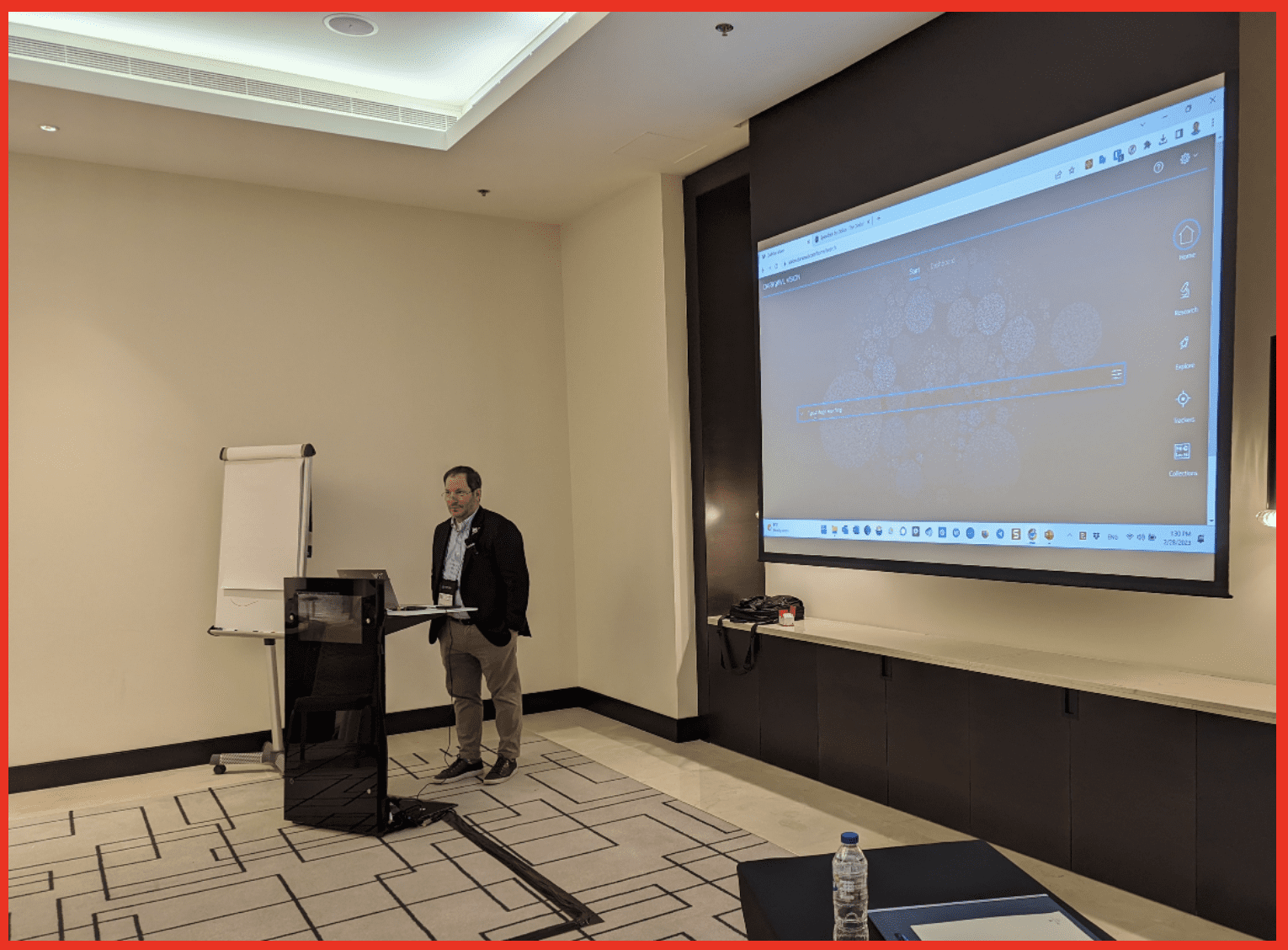 In addition to networking and promoting DarkOwl at the booth, David Alley was able to give a live presentation to attendees demonstrating DarkOwl Vision: Darknet Intelligence Discovery and Collection. Vision UI is the industry leading platform for analysts to simply, safely, and comprehensively search the largest commercially available source of darknet data.
Due to the layer of anonymity it provides, the darknet is often a hub for illegal activity. However, investigating crime on the darknet and deep web poses technical challenges, including the fact that darknet sites are continually coming on and offline with pages vanishing from one minute to the next. The technology DarkOwl leverages to scrape and index hidden digital undergrounds are key to the mission of obtaining proactive situational awareness for protection of the nation's security initiatives. Vision provides a user friendly interface with powerful querying capabilities to search, monitor, and create alerts for critical information. DarkOwl Vision has been used to support local and federal police investigations, as well as work done in intelligence/fusion centers and federal agencies to uncover human trafficking, opioid selling, terrorism, security issues, and other illegal activity, making it the perfect tool for this audience to be able to dive into.
If you are in Dubai and want to meet with DarkOwl, you are in luck! We will be at GISEC Global next week (March 14-16). Stop by Stand C 102, Hall 5 or request time to chat with us below!
---
DarkOwl looks forward to continuing their presence at ISS World events in the future. You can see what conferences we will be attending coming up and request time to chat with us here.