March 17, 2023
Last week, DarkOwl participated in Digipol 2023 in Hyderabad, India. Digipol's mission is to "internetwork the law enforcement and defence agencies with right security solutions being delivered by various technology developers from all over the world." The summit focuses on education and exploring advancements and innovations in the cyber security space, with focus on law enforcement agencies and defense organizations, so that they can keep a safe and secure world. It is only open to those in the police and defense space and is not open to the public, allowing true knowledge transfer.

Representing DarkOwl was David Alley, CEO of DarkOwl FZE based in Dubai and, Ramesh Elaiyavalli, CTO of DarkOwl, based out of DarkOwl's headquarters in Denver, CO.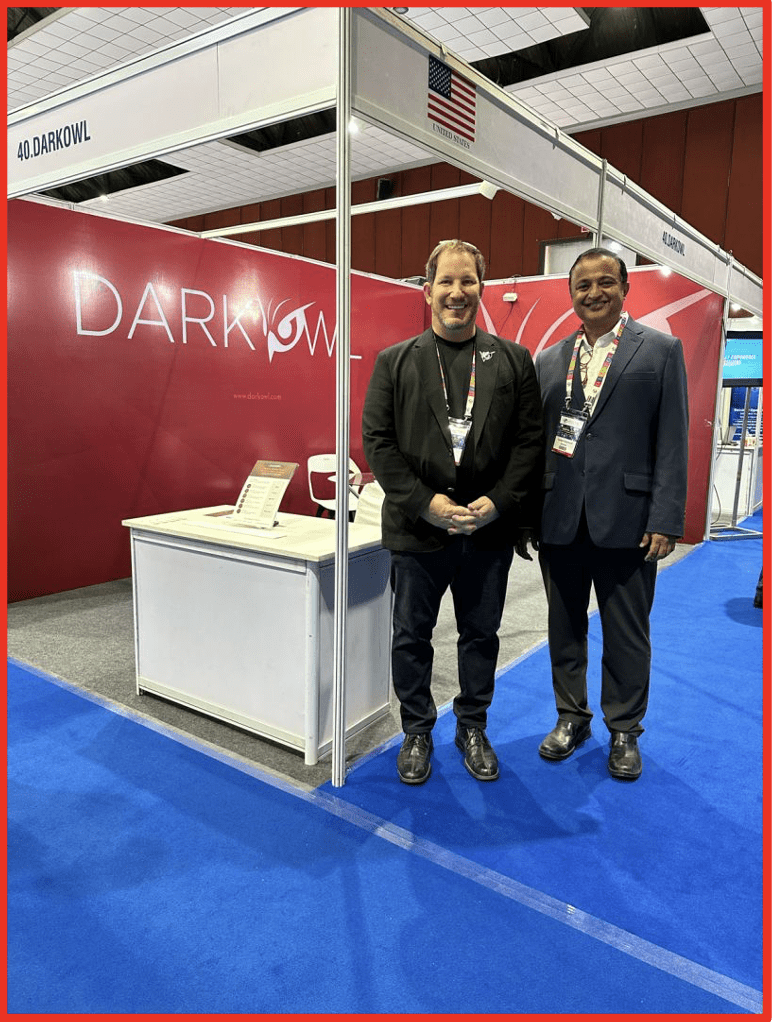 Throughout the event, there are several technology sessions highlighting key advancements and technology solutions. Speakers include those from law enforcement, defense agencies, and security industry experts. Digipol takes a very strategic approach, focusing on providing first class education and practical demonstrations on top law enforcement topics and issues to promote technologies and innovations in a way that law enforcement agencies and defense agencies can adopt and adapt to better their cyber investigations and capabilities.
Digipol is a great networking opportunity to interact with key figures in national and public safety, with almost all states and union territories of India present, whether it be at the booth, a training session or presentation. David Alley shared, "Digipol is a great balance between training, education and networking. Not only did we get to meet many new faces, but seeing so many clients present was a great benefit for us."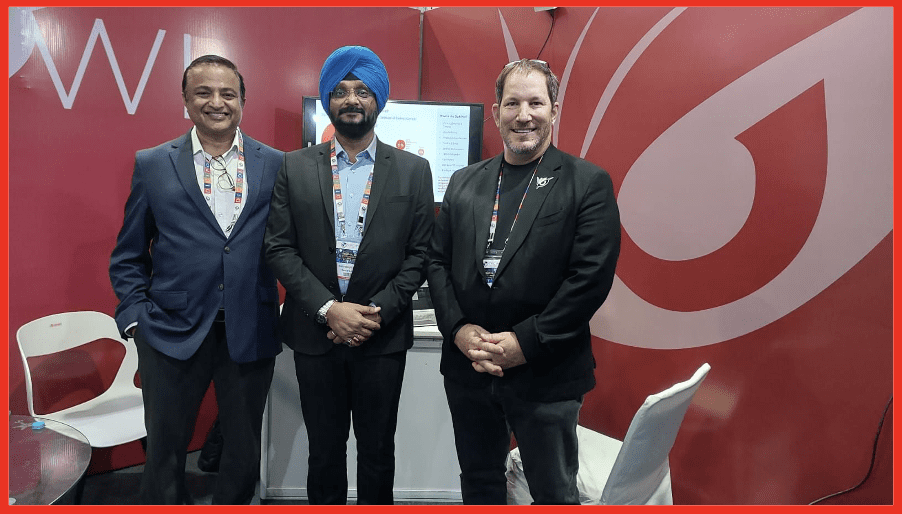 Presentation: DarkNet Primer and Intelligence Use Cases
In addition to networking and promoting DarkOwl at the booth, David Alley was able to give a live presentation to attendees demonstrating DarkOwl Vision: Darknet Intelligence Discovery and Collection. Vision UI is the industry leading platform for analysts to simply, safely, and comprehensively search the largest commercially available source of darknet data. The goal of this session was to further educate the international intelligence community on how threat actors on the darknet are evolving in their use of new tools and methodologies. Many of the attendees expressed that they were unaware how many darknets there are – confirmation that having a platform to share this information like Digipol provides, is essential to continuing darknet education.
Due to the layer of anonymity it provides, the darknet is often a hub for illegal activity. However, investigating crime on the darknet and deep web poses technical challenges, including the fact that darknet sites are continually coming on and offline with pages vanishing from one minute to the next. The technology DarkOwl leverages to scrape and index hidden digital undergrounds are key to the mission of obtaining proactive situational awareness for protection of the nation's security initiatives. Vision provides a user friendly interface with powerful querying capabilities to search, monitor, and create alerts for critical information.
DarkOwl Vision has been used to support local and federal police investigations, as well as work done in intelligence/fusion centers and federal agencies to uncover human trafficking, opioid selling, terrorism, security issues, and other illegal activity, making it the perfect tool for this audience to be able to dive into. DarkOwl was proud to be able to share our ongoing initiative to support the global law enforcement community in their efforts to police illegal and nefarious activity on the darknet.  
---
DarkOwl looks forward to continuing their presence at Digipol events in the future. You can see what conferences we will be attending coming up and request time to chat with us here.