February 10, 2023
Last week, DarkOwl participated in CyberTech Global in Tel Aviv, Israel, where cyber industry executives, government officials, and decision makers from a range of sectors including critical infrastructure, insurance, retail, health and government, defense, R&D, manufacturing, automotive, gather from all around the world. This event showcases the latest technology, innovations and trends in the cyber security space. CyberTech describes themselves as "the cyber industry's foremost B2B networking platform conducting industry-related events all around the globe." Their events take place around the world from Tel Aviv and Rome, to Tokyo, Singapore, Panama, and more. The DarkOwl team was thrilled at the opportunity to sponsor this year and represent the importance of actionable darknet data in any security posture, product or tool.

"Cyber. We live it. Breathe it. All at the forefront of global innovation." – CyberTech Global
CyberTech Global proved to be a great event for networking and meeting key players in cyber from multinational corporations, startups, and government agencies. As companies and individuals continue to go digital, cyber attacks and criminals become more sophisticated, and it is imperative that the industry continues to work together and innovate to combat cybercrime. Representing DarkOwl at CyberTech Global was President and CFO, Russell Cohen, based out of DarkOwl's headquarters in Denver, CO and David Alley, CEO of DarkOwl FZE based in Dubai.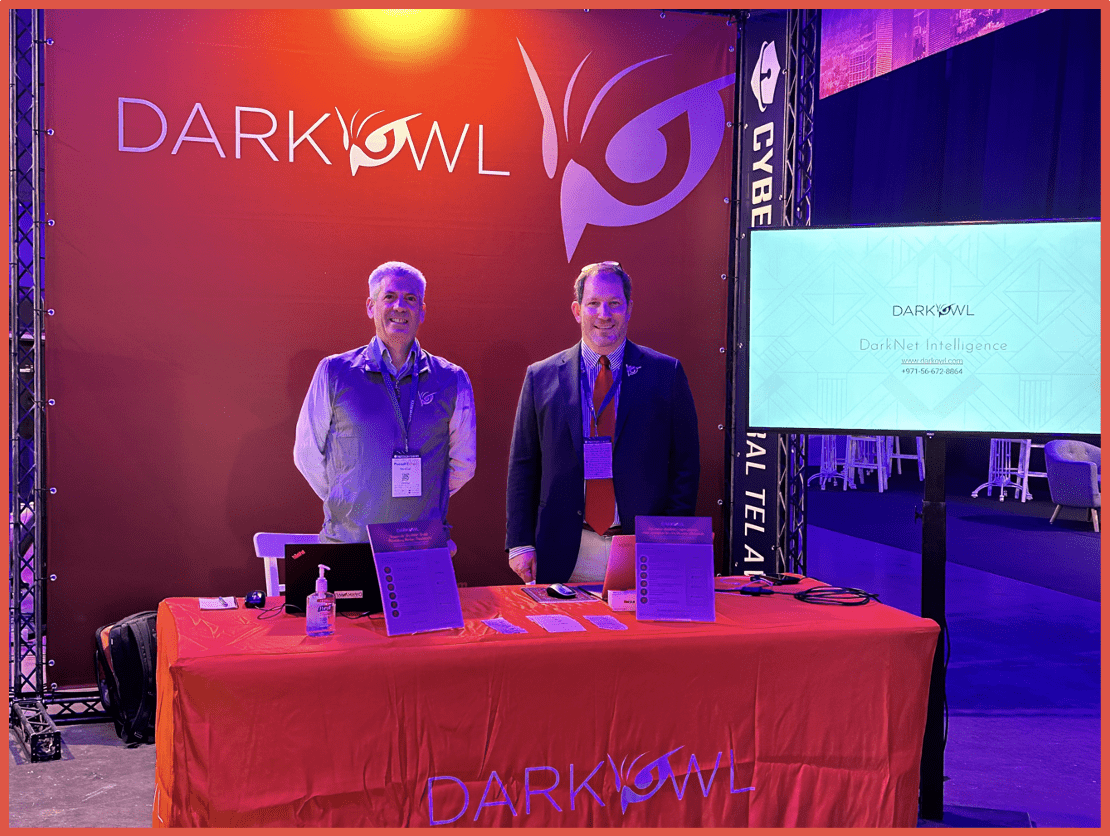 CyberTech Global is truly a global conference with countries from all of the world presenting throughout the week. There were representatives from Israel, the United States, Canada, the United Arab Emirates, Morocco, Thailand, the United Kingdom, Italy, Rwanda, Japan, Belgium, Greece, and several more. They covered topics ranging from cyber war to application security, cyber and human rights to API security, supply chain security to cloud security. According to CyberTech Global, this 2023 event in Tel Aviv was record breaking in terms of attendance! CyberTech Global provided endless networking opportunities and the ability to focus on person to person relationship building.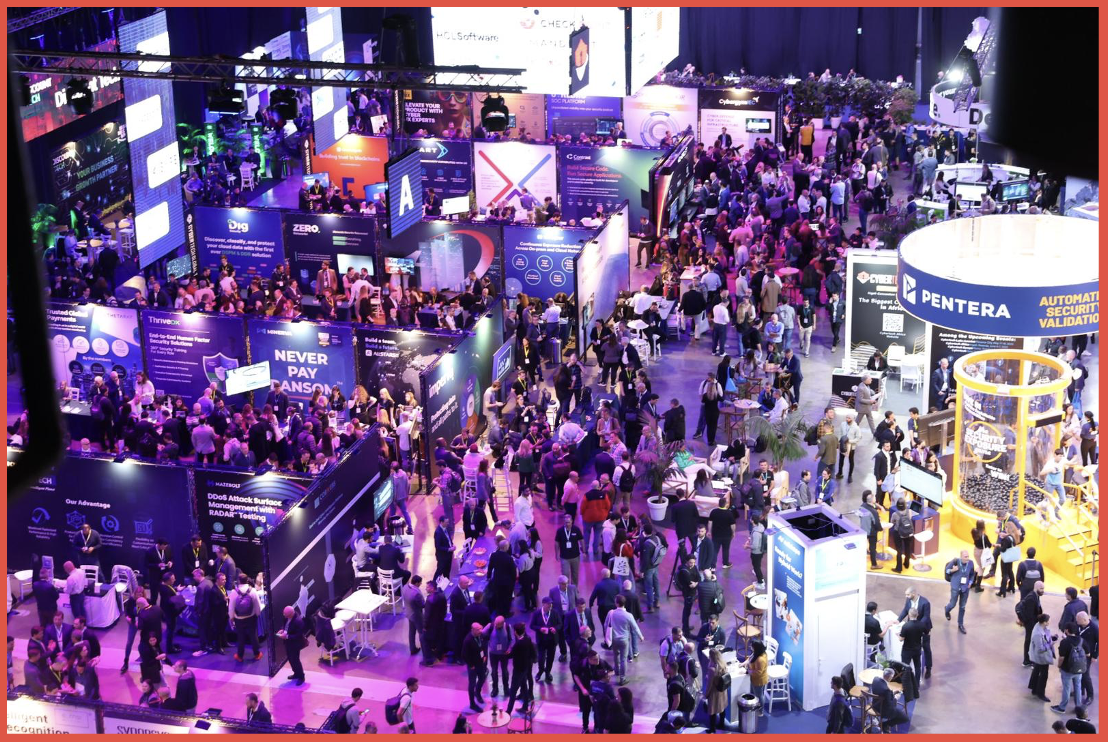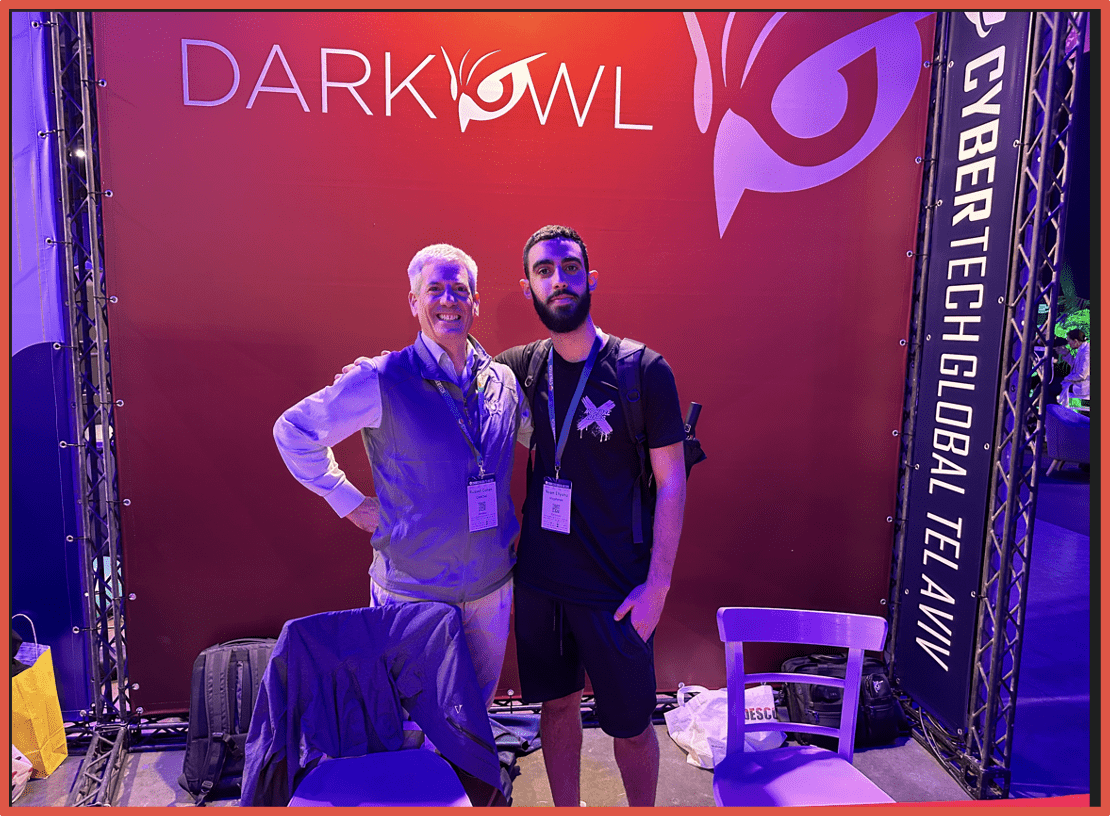 Russel Cohen, CFO and Co-Founder of DarkOwl, noted "Everyone who came to our booth knew about the darknet. I mean everyone; high school, college students, and retired army or former cybersecurity professionals. All knew about what made the darknet unique." This supports DarkOwl's mission of being the leading provider of actionable darknet data; our passion, our focus, and our expertise is the darknet. Having access to darknet data is not longer a "nice to have," it is essential for analysts and cyber security leaders alike to inform and make sophisticated cybersecurity programs and decisions. It is a necessity to monitor the darknet for direct or potential threats to businesses in order to take action to prevent potentially devastating cybersecurity incidents.
---
DarkOwl looks forward to continuing their presence at CyberTech Global events in the future. You can see what conferences we will be attending coming up and request time to chat with us here.