June 16, 2023
Last week, DarkOwl participated in ISS World Europe in Prague. ISS World Europe prides themselves on being "the world's largest gathering of Regional Law Enforcement, Intelligence and Homeland Security Analysts, Telecoms as well as Financial Crime Investigators responsible for Cyber Crime Investigation, Electronic Surveillance and Intelligence Gathering." ISS World events (DarkOwl will be at a couple more this year) focus on the latest in cyber tools and methodologies specifically for law enforcement, public safety, government and private sector intelligence communities. The first full day of ISS events is dedicated to training and in-depth sessions. Trainings and topics covered throughout the event include how to use cyber to combat drug trafficking, cyber money laundering, human trafficking, terrorism and other nefarious activity that occurs all across the internet.
Representing DarkOwl this year at ISS World Europe was one of DarkOwl's dynamic duos, David Alley, CEO of DarkOwl FZE based in Dubai and, Ramesh Elaiyavalli, CTO of DarkOwl, based out of DarkOwl's headquarters in Denver, CO.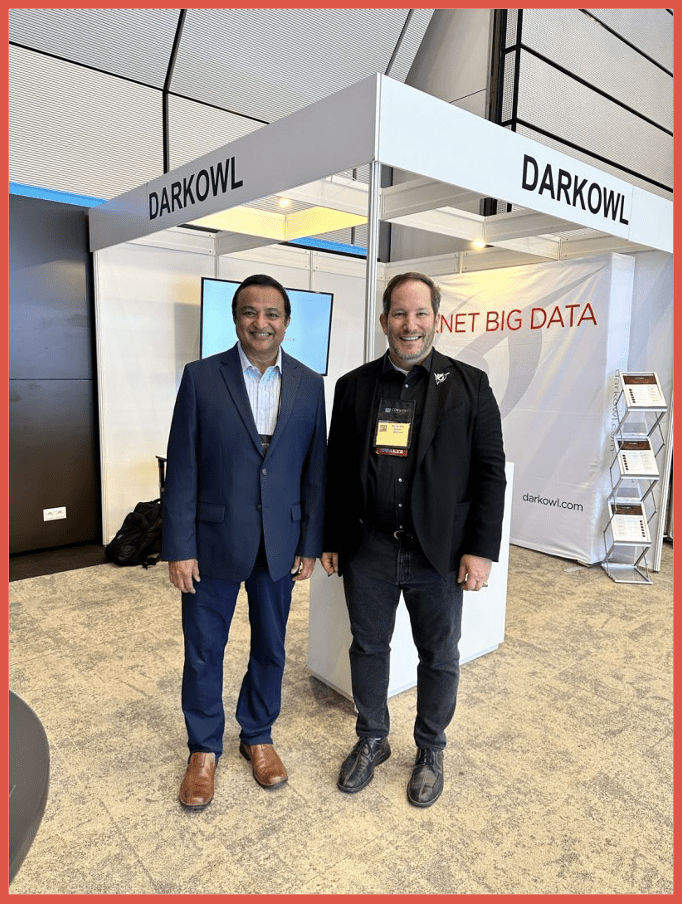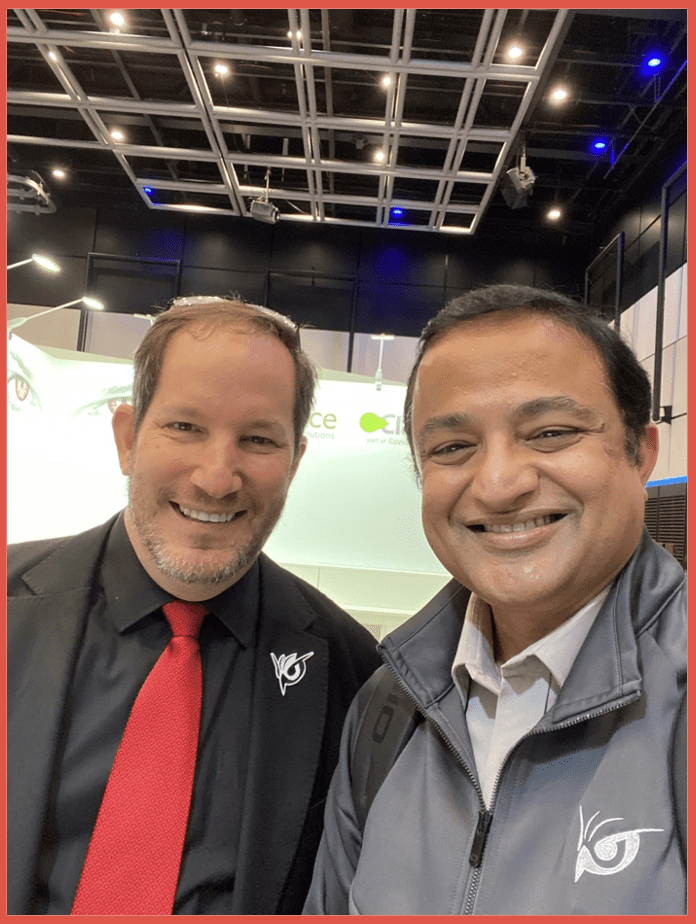 The networking opportunities this year were unmatched. David expressed, "This was the best ISS Prague I have ever attended. The show continues to grow in importance." Needless to say, the team looks forward to next year. In addition to networking with new prospects, David and Ramesh were able to meet with a number of current partners and customers, an opportunity which is invaluable to have roadmap conversations, gather feedback and catch up face-to-face. Throughout the event, top minds of the space share the latest technology, trends and thought leadership in the cyber community. Topics this year included the growth of Telegram, cryptocurrency de-anonymization, blockchains' growing role in geopolitical conflict, policing Tor, info-stealer ecosystems, visual intelligence from IoT, AI, mobile tracking, and more.
Ramesh noted a common theme throughout attendees, conversations and presentations, "everyone is suffering from data fatigue – too much data and too little insights." This emphasizes the importance of law enforcement's need to invest in software and data solutions that deliver insights and makes data easily digestible. DarkOwl plays an important role in providing valuable data and threat intelligence to this market.
Due to the layer of anonymity it provides, the darknet is often a hub for illegal activity. However, investigating crime on the darknet and deep web poses technical challenges, including the fact that darknet sites are continually coming on and offline with pages vanishing from one minute to the next. The technology DarkOwl leverages to scrape and index hidden digital undergrounds are key to the mission of obtaining proactive situational awareness for protection of the nation's security initiatives. DarkOwl Vision UI provides a user-friendly interface with powerful querying capabilities to search, monitor, and create alerts for critical information. DarkOwl Vision has been used to support local and federal police investigations, as well as work done in intelligence/fusion centers and federal agencies to uncover human trafficking, opioid selling, terrorism, security issues, and other illegal activity, making it the perfect tool for this audience to be able to dive into.
Live Demonstration of DarkOwl Vision: Darknet Intelligence Discovery and Collection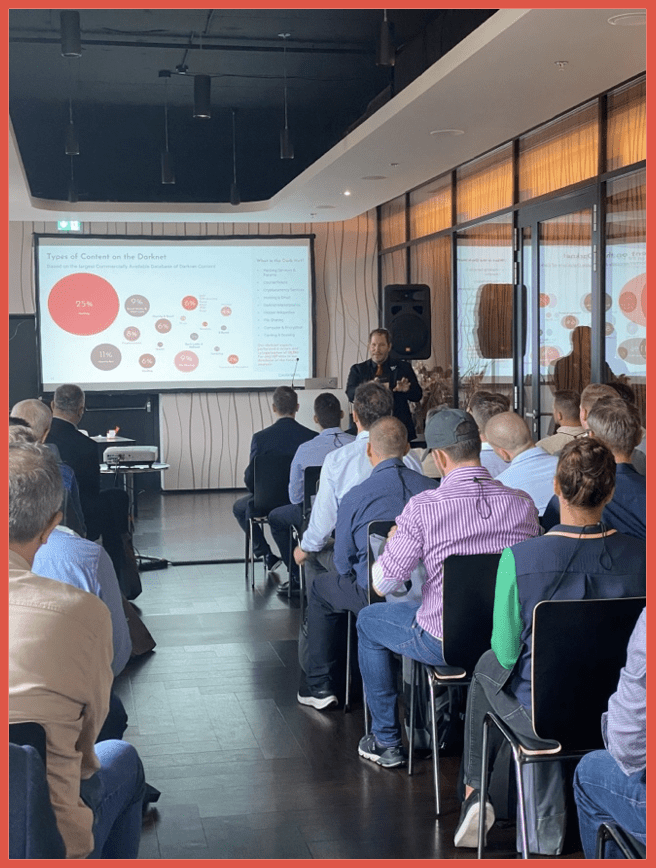 The first day of the event, before booths were open, David Alley was able to give a live presentation to attendees demonstrating DarkOwl Vision: Darknet Intelligence Discovery and Collection. The team is thrilled to share that the conference room was filled to the brim with standing room only. The goal of this session was to further educate the international intelligence community on how threat actors on the darknet are evolving in their use of new tools and methodologies.
Vision UI is the industry leading platform for analysts to simply, safely, and comprehensively search the largest commercially available source of darknet data. Vision provides a user friendly interface with powerful querying capabilities to search, monitor, and create alerts for critical information. You can read more about Vision UI here.
---
DarkOwl looks forward to continuing our global presence at ISS events, you can see where we will be next and request time to meet with us here.