How Threat Actors Try to Trick You with Phishing Emails
April 27, 2023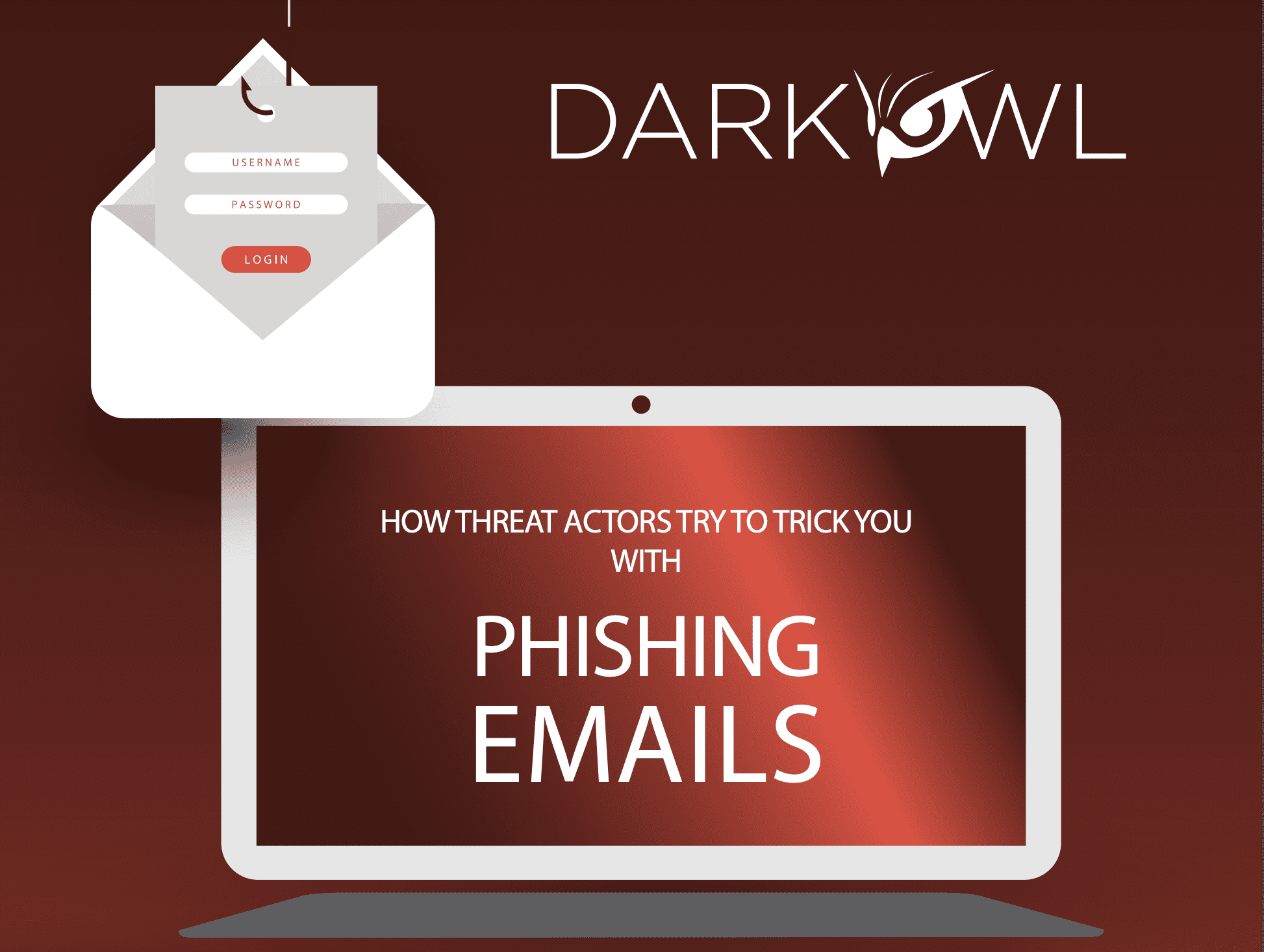 Full infographic available in PDF form here.
---
Research indicates that the most successful attack vectors include exploitation of email credentials, either via phishing attacks or account takeover. Take control by gaining situational awareness of your companies darknet exposure by contacting us here.
Copyright © 2023 DarkOwl, LLC All rights reserved.
DarkOwl is a Denver-based company that provides the world's largest index of darknet content and the tools to efficiently find leaked or otherwise compromised sensitive data. We shorten the timeframe to detection of compromised data on the darknet, empowering organizations to swiftly detect security gaps and mitigate damage prior to misuse of their data.