May 12, 2023
Last week, DarkOwl joined Carahsoft's pavilion at AFCEA's TechNet Cyber flagship event in Baltimore. AFCEA is a professional association that "brings people together from all demographics worldwide to strengthen global security, provide education and help prepare tomorrow's science, technology, engineering and math (STEM) workforce." They connect people, ideas, and solutions globally – because knowledge matters. Leading this year's conversations were the U.S. Cyber Command, DISA, the DoD CIO, and many other industry and academia partners. You can check out the 2023 coverage here. This blog outlines some highlights.
TechNet Cyber 2023 Theme: The Urgency of Action: Focused, Aligned and Ready
The theme of TechNet Cyber this year was spot on. According to research, there was a 38% increase in global cyberattacks in 2022, and within the last year cybersecurity attacks against industrial control systems (ICS) have skyrocketed in volume and sophistication. Putting this into numbers, in 2022 cyber incidents cost 6 trillion dollars and it is predicated that 33 billion accounts will be breached in 2023.
The invasion of Ukraine in February of 2022 and the events of the year since have shown us that cyber is an increasingly critical component to a nation state's military arsenal and its ability to ultimately defend it's critical infrastructure, territory and sovereignty. As TechNet cyber claims, "The cyberspace battlefield has changed. No longer an arena where adversaries launch a single distributed denial of service attack, lob a virus or infiltrate a network, it is now a state of persistent barrages and simultaneous campaigns." DarkOwl could not agree more. The only way to combat the shifting landscape and current political landscape where there are persistent attacks and ever-increasing sophisticated campaigns that threaten global political, economic and security interests, is to come together to share ideas, the latest in technology and solutions, and to stand together to combat the global security challenges.
Representing DarkOwl at TechNet Cyber was Matthew Kromalic, Client Operations Manager, out of DarkOwl's Denver headquarters. Through our partner Carahsoft, DarkOwl was given a dedicated monitor to give demos of our industry leading darknet search platform Vision UI. Matt remained busy at the DarkOwl stand and shared, "The amount of in-depth conversations with real focus on product offerings and use cases with attendees and vendors this conference was way more than what I am used to at events – showing huge promise that darknet data is being seen as a must-have and no longer a nice-to-have."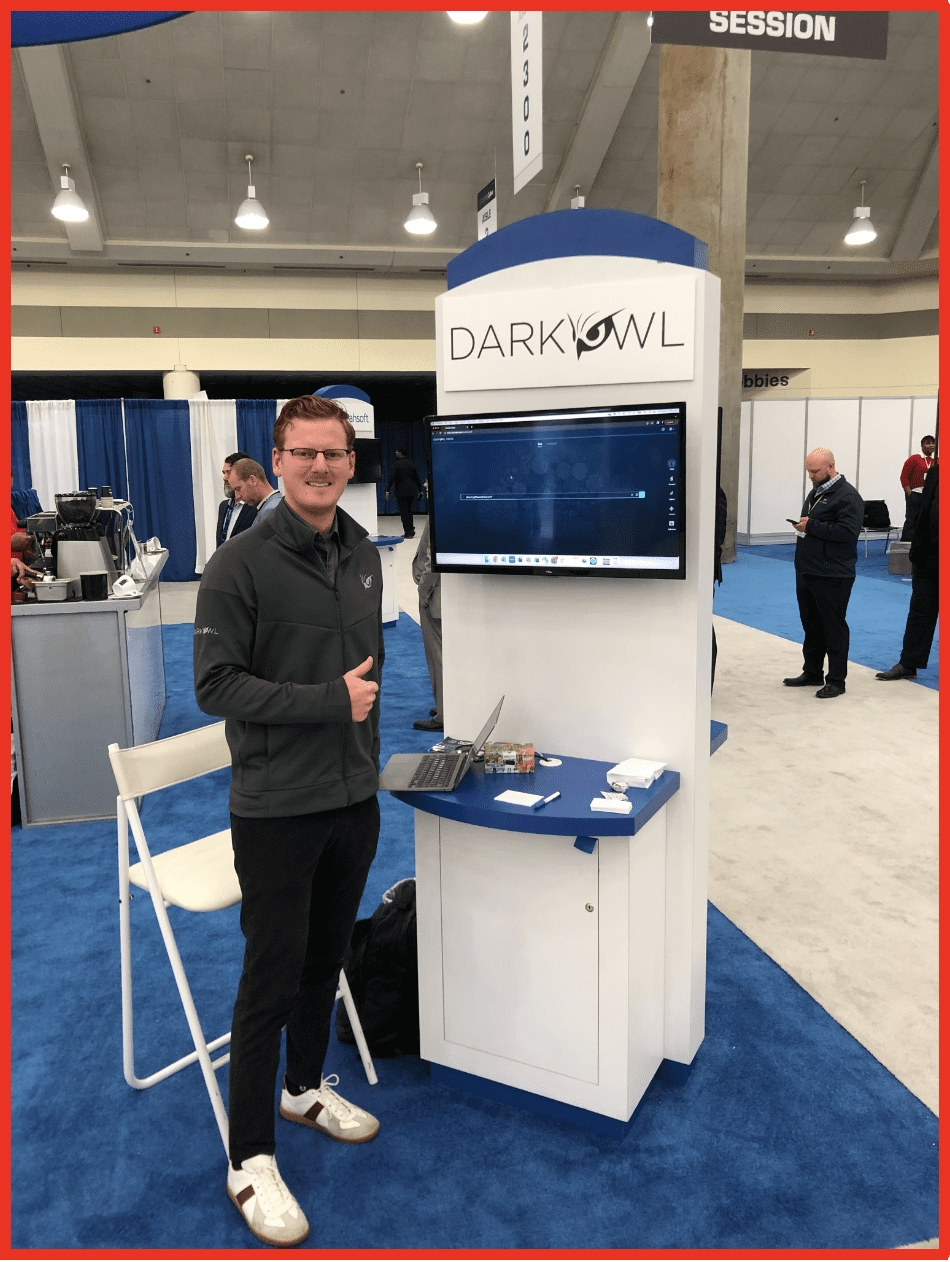 Darknet Data for Intelligence Agencies
Due to the layer of anonymity the darknet provides, it is often a hub for illegal activity. However, investigating crime on the darknet and deep web poses technical challenges, including the fact that darknet sites are continually coming on and offline with pages vanishing from one minute to the next, and are not easily searchable. These characteristics pose a severe challenge to law enforcement and government organizations wanting to effectively track criminal activity pertaining to their investigations. Even for the most technologically advanced investigators, the darknet can be a difficult and dangerous place to gather intelligence from and conduct criminal investigations.
Using DarkOwl Vision UI, investigators are able to collect intelligence about persons or subjects of interests, including usernames, aliases, chatroom activity and other potentially incriminating information, and us that data to compile evidence and solve complex crimes. Our use cases are far reaching and include tracking threat actors, criminal activity such as drugs and human trafficking, malware, hacking forums, searching marketplaces for illegal or stolen credentials, personal identifiable information and and intellectual property.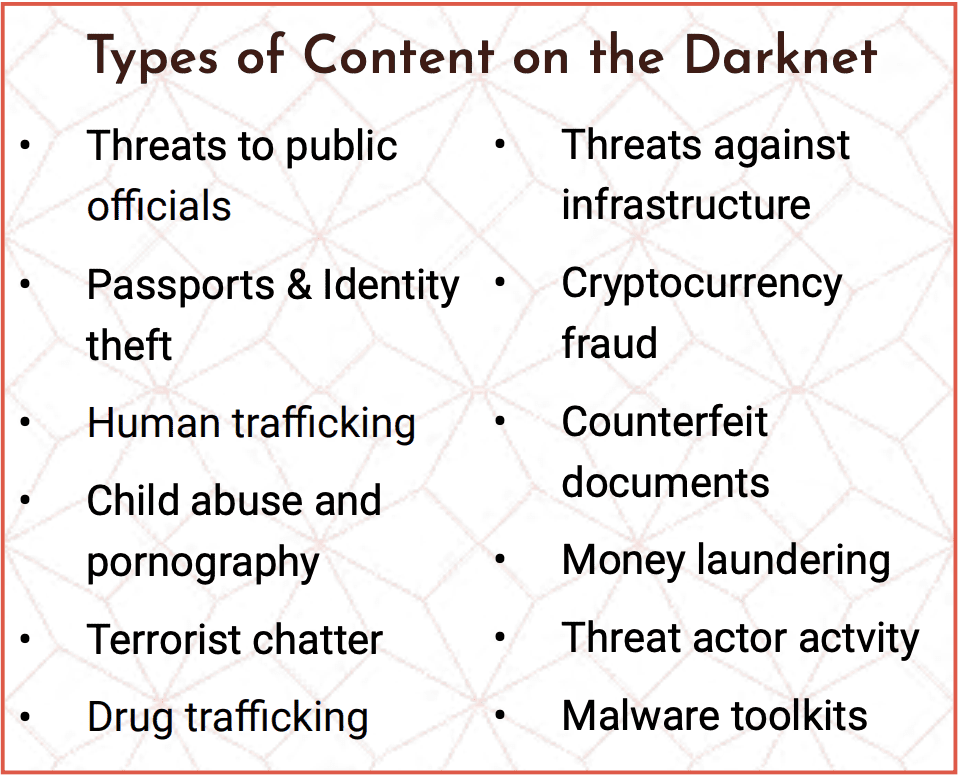 DarkOwl Vision has been used to support local and federal police investigations, as well as work done in intelligence centers and federal agencies to uncover human trafficking, opioid selling, terrorism, security issues, and other illegal activity, making TechNet Cyber the perfect event to share DarkOwl Vision. The technology DarkOwl uses to scrape on the darknet and deep web are key to maintaining proactive situational awareness in the current cybersecurity landscape. DarkOwl is proud to be able to support the global law enforcement community in their efforts to police illegal and nefarious activity on the darknet.
---